Professional C-10 Electrical Contracting Firm
Lecair Electric Inc. is a California Electrical Contractor based in the Sacramento Region with the experience, track-record and expert staff to deliver outstanding results for our partners on both Publicly and Privately funded projects.
Request a Proposal
Certified Electricians
We employ state certified electricians that can take care of any electrical need.
CSLB Licensed
We meet all CSLB licensure requirements and maintain workers comp insurance.
Insured
We maintain a minimum of $2,000,000 commercial liability at all times.
Customer Focused
Our goal is to ensure that you are completely satisfied with our work.
"I would highly recommend Lecair electric, and will continue to use Dylan and Lecair Electric as my primary electrician."
Jim M.
Greater Sacramento Electrical Contractor
Lecair Electric Inc. provides excellent service to customers consisting of general contractors, government agencies, property managers, facility managers and small business owners. We employ a dedicated team of knowledgeable and experienced electricians that consistently exceed customer expectations.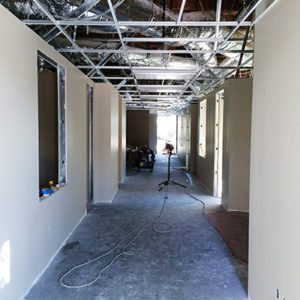 Our professional and friendly office staff is dedicated to making the contracting process with Lecair Electric Inc. smooth and efficient.
It is our goal to form lasting relationships with our customers- these relationship are built upon value provided through competitive pricing, delivering projects on time, high quality workmanship, a spirit of teamwork with our partners, accessible and cooperative office staff.
Lecair Electric Inc. welcomes new opportunities to bid projects in both the Public and Private sectors. We have the experience as an Electrical Contractor to provide a comprehensive proposal for most projects, give us a chance and you wont be disappointed in the value we provide.

Commercial Electrical Services and more!
Commercial lighting installations
Troubleshooting electrical problems
Emergency repairs (call us anytime, day or night)
Complete office installations
Upgrading electrical services, circuit breakers and fuses
Data and low voltage wiring
Security lighting installation
Surge and lighting protection
Backup and emergency power
3-phase power
Cabling Contractor
When it comes to electrical wiring, it's best to leave the work to the experts. And that's precisely where we come in. At Lecair Electric Inc., we offer comprehensive electrical wiring services for businesses. No matter the size of your property or scope of your project, we have the tools and skills to complete it accurately and efficiently, all the while maintaining the high standard of quality you've come to expect.
The team at Lecair Electric Inc. is ready to tackle a variety of electrical wiring jobs. From new construction to renovations, we'll get your property wired so that your electrical setup is up to code. We go out of our way to pay attention to detail on every project we work on; and we aim to keep our rates reasonable without compromising on quality or service.
Lighting Repair and Servicing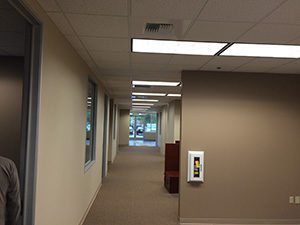 Your lighting plays an integral role in your business. But when your setup starts to deteriorate or your fixtures need replacing, it's important to find a team you can trust to offer quick and efficient lighting repair services. And that's exactly where we can help. Here at Lecair Electric Inc., we're proud to help business owners like you throughout Sacramento, CA with all of your lighting repair needs.
At Lecair Electric Inc., we approach each lighting repair job we undertake with precision and care. Whether you need to rewire an old fixture in your home or address a faulty setup issue at your place of business, our team is at your service. No job is too big or too small, and we pride ourselves on our thorough, comprehensive approach to electrical repair work.
CONTACT INFO
We look forward to working with you!
Phone: (916) 735-3144
E-mail: [email protected]
Address:
PO Box 693
Citrus Heights, CA 95621
*CSLB #994305
FROM OUR CUSTOMERS
Exceptional service and knowledge
"In working with Lecair electric, the service is exceptional. Dylan the owner is very knowledgeable, completes the work either on time or early; and the cost is reasonable. I would highly recommend Lecair electric, and will continue to use Dylan and Lecair Electric as my primary electrician."
Professionally, Jim M. Broker