Certified Electricians
We employ state certified electricians that can take care of any electrical need.
CSLB Licensed
We meet all CSLB licensure requirements and maintain workers comp insurance.
Insured
We maintain a minimum of $2,000,000 commercial liability at all times.
Customer Focused
Our goal is to ensure that you are completely satisfied with our work.
"I have worked with Lecair Elerctric on several remodel jobs with total satisfaction. I will always use him in the future."
Michael N.
PROFESSIONAL ELECTRICAL CONTRACTOR SERVICE
We are a team of building professionals and electrical experts who have made a name in the industry by providing consistent, high quality service. When you call Lecair Electric Inc. you can count on: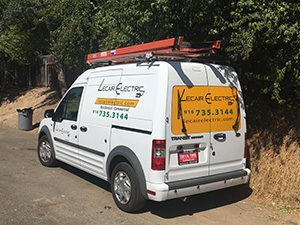 Reliable and timely service
Competitive rates
A selection of different electrical products
Prompt, knowledgeable technicians
Easy appointment scheduling
Commitment to quality and excellence
At Lecair Electric Inc., we pride ourselves on being prompt, thorough, and efficient.
EFFICIENT, DEPENDABLE SACRAMENTO ELECTRICIANS
We have developed a time and cost-efficient electrical contractor service process, which includes:
Permit acquirement
Removal of all existing equipment
Installation of new equipment such as cables and circuit breakers
Post-installation inspection and cleanup
Whether you need residential or commercial service, we can arrange for your electrical needs.
ELECTRICAL SERVICE YOU CAN DEPEND ON WHEN YOU NEED IT!
AT YOUR SERVICE
At Lecair Electric Inc., we approach each electrical job we undertake with precision and care. Whether you need to rewire an old fixture in your home or address a faulty setup issue at your place of business, our team is at your service. No job is too big or too small, and we pride ourselves on our thorough, comprehensive approach to electrical repair work.
At Lecair Electric Inc., we pride ourselves on going the extra mile to satisfy our customers.


OFFERING YOU OPTIONS
We carry a wide range of electrical product styles to suit your budget and taste. From large to standard to small units, we'll help you choose the product that's best for you. We pride ourselves on complete professionalism in all that we do; and we pledge to leave your space looking neat and tidy once our installation work is complete.
"I would definitely use him again and recommend him to everyone!"
Karis C.
THE QUALITY YOU'VE COME TO EXPECT
We believe in working hard so that customers like you come away satisfied. No matter the size of your home, commercial building or the scope of your electrical project, when you hire Lecair Electric Inc.,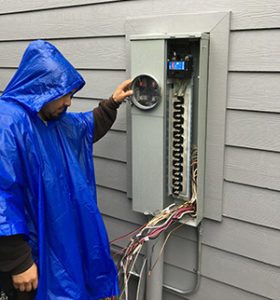 You can expect:
Easy and convenient appointment scheduling
High-quality materials and equipment
Competitive rates
Dependable, courteous service
DEDICATION TO QUALITY WORKMANSHIP
We have over 10 years of experience, and our professional personnel have the tools and training to handle most electrical projects. We gladly offer free onsite quotes and up-front flat-rate pricing. Our punctual staff provides flexible appointment availability, and we're fully licensed and insured.
When you hire our team for any undertaking, you can trust that you'll receive amazing service and incredible results. Each of our electricians is professional, and we gladly offer:
Flat-rate pricing
Punctual arrival to appointments
Free in-home quotes
SMUD rebates
CONTACT INFO
We look forward to working with you!
Phone: (916) 735-3144
E-mail: info@lecairelectric.com
Address:
6830 Fair Oaks Blvd.
Carmichael, CA 95608
*CSLB #994305
FROM OUR CUSTOMERS
Exceptional service and knowledge
"In working with Lecair electric, the service is exceptional. Dylan the owner is very knowledgeable, completes the work either on time or early; and the cost is reasonable. I would highly recommend Lecair electric, and will continue to use Dylan and Lecair Electric as my primary electrician."
Professionally, Jim M., Broker